Wednesday, February 18th, 2015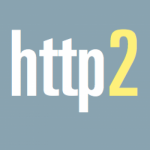 I talked with Greg Ferro on Skype on January 15th. Greg runs the highly technical and nerdy network oriented podcast Packet Pushers. We talked about HTTP/2 for well over an hour and we went through a lot stuff about the new version of the most widely used protocol on the Internet.
Very suitably published today, the very day the IESG approved HTTP/2.