At October first, another full year of work at Haxx has been spent since I last summed up the past year (my previous posts about Haxx's first year and second year). Three years working for Haxx full-time, and it has been another great year with lots of fun, challenges and us enjoying being independent.
During this year I ended my previous engagement with that large chip company and got a new assignment for the same customer both Björn and Linus were working for at the time. It has been a big adventure for me as I dove straight into unknown territories and I've spent my work days since then as a product manager, making an embedded Linux distribution. In this role I've travelled to US, China and South Korea during the year and I'm serving as a member of an advisory board in a related organization on behalf of my customer! I recently agreed to extending this contract to at least April 2013. Partly due to this new assignment I've not worked very much on foss-sthlm activities recently, but after the summer I've really made an effort to get this back up to speed.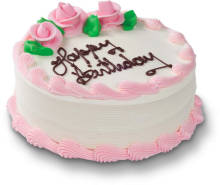 Later during the year, Linus changed assignment to a new customer when we signed a sort of partnership contract with a leading global embedded software company and he then continued to do a whole series of little projects for them. After the summer Linus has grabbed a couple of curl related projects, partly still in progress.
Björn stuck around at the same customer during the entire year, and he's been working as an engineer and developer in the team that actually makes the product I am a manager for.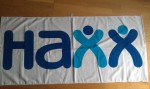 This year we made more Haxx merchandise. Towels, stickers and jackets have now been sent out in the world to make our name more visible in a few weird corners of the universe.
We visisted FSCONS 2011 and FOSDEM 2012, two really nice conferences for FOSS fans like us and we got to meet a lot of friends and like-minded people there.
We continue to see a demand on the market for highly skilled embedded developers, including embedded Linux and open source related activities. We wouldn't mind extending our merry team, so we decided to document a list of requirements of what to have in order to get hired by us. So far not a single person has applied…