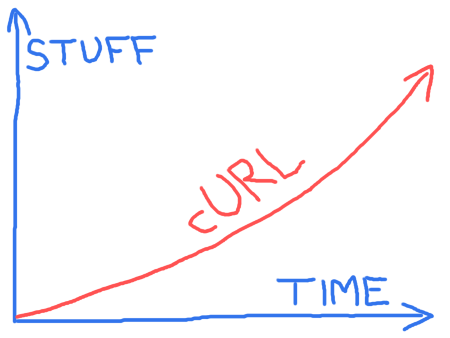 There will be more stuff over time in the cURL project. Exactly which stuff and how long time it takes for everything, we don't know. It depends largely on who works on what and how much time said persons can spend on implementing the stuff they work on…
I suspect we might be able to do things slightly faster over time, which is why the red arrow isn't just a straight line.
I drew this little picture inspired from discussions with friends after a talk I did about curl and how development works in an open source project such as this. We know we will work on things that will improve the products but we don't see exactly what very far in advance. I tweeted this picture a few days ago, and it turned out very popular.