About two years ago I purchased my Desire HD made by HTC, which has indeed been a trusted work horse of mine. Even if does lack on the battery side and the micro USB connector has gotten a bit worn out so that most cables fall out unless I take precautions to avoid it.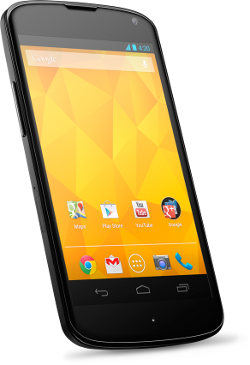 Back then I upgraded from an HTC Magic to a rather high end device of the time. This time the bump goes like this in pure specs/numbers, and it is interesting to see how two years have changed the scene…
Size and weight
HTC Desire HD: 164 grams, 123 x 68 mm and 11.8mm thick. 4.3″ LCD
Nexus 4: 139 grams, 133.9 x 68.7mm and 9.1 mm thick. 4.7″ LCD
Two years ago many people asked me about the "big" phone and had objections. Today, that old 4.3″ thing is small in comparison. As you can see, the Nexus 4 is basically "only" a centimeter taller than the old one, while a bit thinner and much lighter. The extra centimeter and the removal of the bottom buttons basically gave the extra screen reel estate.
Pixels
HTC Desire HD: 800 x 480
Nexus 4: 1280 x 768
Roughly 2.5 times the number of pixels on screen.
Battery
HTC Desire HD: 1230 mah
Nexus 4: 2100 mah
70% more battery juice. Should come handy but won't stop me from dreaming about some real battery evolution!
More!
CPU: 1GHz single core is now a 1.5GHz quad-core.
RAM: 768MB of RAM has now grown to 2GB.
Price: The price on this new phone is lower than the old one as new!
Buttons: I find it interesting that I've gone from 6 buttons, to 4 to none through my three Android phones.
HTC Sense vs Stock Android: I've never been particularly upset with Sense, and now when the Desire HD is stuck on Android 2.3 and Nexus runs 4.2 they feel very different anyway.
A feature my HTC phone has and that I like, but that stock Android lacks is the ability to completely block (ignore) certain contacts on incoming calls. I can add sales people or telemarketers and then completely not see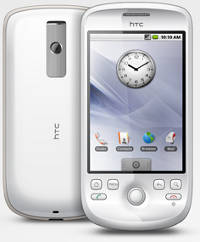 them at all, no matter how many times they phone me – not even as missed phone calls.
One thing I've actually been slightly annoyed with in the Desire HD is its really crappy camera. I believe the Nexus 4 camera has the same amount of pixels but I do have hopes that it'll allow me to take better pictures while being out and about.
I figured this posting wouldn't be complete without also include a picture of my first Adroid phone, the HTC Magic.