I've grown a bit tired of the web filling up with curl command line examples showing use of superfluous -X's. I'm putting code where my mouth is.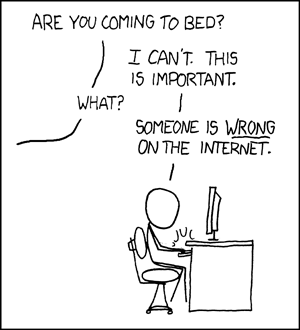 Starting with curl 7.45.0 (due to ship October 7th 2015), the tool will help users to understand that their use of the -X (or --request) is very often unnecessary or even downright wrong. If you specify the same method with -X that will be used anyway, and you have verbose mode enabled, curl will inform you about it and gently push you to stop doing it.
Example:
$ curl -I -XHEAD http://example.com --verbose
The option dash capital i means asking curl to issue a HEAD request. Adding -X HEAD to that command line asks for it again. This option sequence will now make curl say:
Note: Unnecessary use of -X or --request, HEAD is already inferred.
It'll also inform the user similarly if you do -XGET on a normal fetch or -XPOST when using one of the -d options. Like this:
$ curl -v -d hello -XPOST http://example.com
Note: Unnecessary use of -X or --request, POST is already inferred.
curl will still continue to work exactly like before though, these are only informational texts that won't alter any behaviors. Again, it only says this if verbose mode is enabled.
What -X does
When doing HTTP with curl, the -X option changes the actual method string in the HTTP request. That's all it does. It does not change behavior accordingly. It's the perfect option when you want to send a DELETE method or TRACE or similar that curl has no native support for and you want to send easily. You can use it to make curl send a GET with a request-body or you can use it to have the -d option work even when you want to send a PUT. All good uses.
Why superfluous -X usage is bad
I know several users out there will disagree with this. That's also why this is only shown in verbose mode and it only says "Note:" about it. For now.
There are a few problems with the superfluous uses of -X in curl:
One of most obvious problems is that if you also tell curl to follow HTTP redirects (using -L or --location), the -X option will also be used on the redirected-to requests which may not at all be what the server asks for and the user expected. Dropping the -X will make curl adhere to what the server asks for. And if you want to alter what method to use in a redirect, curl already have dedicated options for that named --post301, --post302 and --post303!
But even without following redirects, just throwing in an extra -X "to clarify" leads users into believing that -X has a function to serve there when it doesn't. It leads the user to use that -X in his or her's next command line too, which then may use redirects or something else that makes it unsuitable.
The perhaps biggest mistake you can do with -X, and one that now actually leads to curl showing a "warning", is if you'd use -XHEAD on an ordinary command line (that isn't using -I). Like this (I'll display it crossed over to make it abundantly clear that this is a bad command line):
$ curl -XHEAD http://example.com/
… which will have curl act as if it sends a GET but it sends a HEAD. A response to a HEAD never has a body, although it sends the size of the body exactly like a GET response which thus mostly will lead to curl to sit there waiting for the response body to arrive when it simply won't and it'll hang.
Starting with this change, this is the warning it'll show for the above command line:
Warning: Setting custom HTTP method to HEAD may not work the way you want.