curl is quite literally used everywhere. It is used by a huge number of applications and devices. But which applications, devices and users are the ones with the largest number of curl installations? I've tried to come up with a list…
I truly believe curl is one of the world's most widely used open source projects.
If you have comments, other suggestions or insights to help me polish this table or the numbers I present, please let me know!
Some that didn't make the top-10
10 million Nintendo Switch game consoles all use curl, more than 20 million Chromebooks have been sold and they have curl as part of their bundled OS and there's an estimated 40 million printers (primarily by Epson and HP) that aren't on the top-10. To reach this top-list, we're looking at 50 million instances minimum…
10. Internet servers: 50 million
There are many (Linux mainly)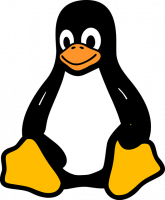 servers on the Internet. curl and libcurl comes pre-installed on some Linux distributions and for those that it doesn't, most users and sysadmins install it. My estimate says there are few such servers out there without curl on them.
This source says there were 75 million servers "hosting the Internet" back in 2013.
curl is a default HTTP provider for PHP and a huge percentage of the world's web sites run at least parts with PHP.
9. Sony Playstation 4: 75 million
Bundled with the Operating system on this game console comes curl. Or rather libcurl I would expect. Sony says 75 million units have been sold.
curl is given credit on the screen Open Source software used in the Playstation 4.
8. Netflix devices: 90 million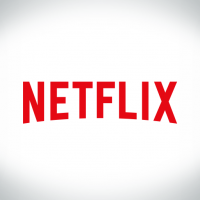 I've been informed by "people with knowledge" that libcurl runs on all Netflix's devices that aren't browsers. Some stats listed on the Internet says 70% of the people watching Netflix do this on their TVs, which I've interpreted as possible non-browser use. 70% of the total 130 million Netflix customers makes 90.
libcurl is not used for the actual streaming of the movie, but for the UI and things.
7. Grand Theft Auto V: 100 million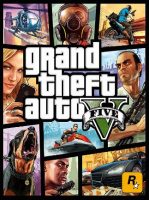 The very long and rarely watched ending sequence to this game does indeed credit libcurl. It has also been recorded as having been sold in 100 million copies.
There's an uncertainty here if libcurl is indeed used in this game for all platforms GTA V runs on, which then could possibly reduce this number if it is not.
6. macOS machines: 100 million


curl has shipped as a bundled component of macOS since August 2001. In April 2017, Apple's CEO Tim Cook says that there were 100 million active macOS installations.
Now, that statement was made a while ago but I don't have any reason to suspect that the number has gone down notably so I'm using it here. No macs ship without curl!
5. cars: 100 million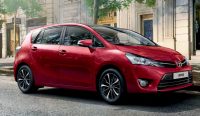 I wrote about this in a separate blog post. Eight of the top-10 most popular car brands in the world use curl in their products. All in all I've found curl used in over twenty car brands.
Based on that, rough estimates say that there are over 100 million cars in the world with curl in them today. And more are coming.
4. Fortnite: 120 million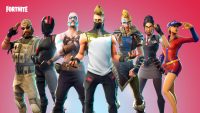 This game is made by Epic Games and credits curl in their Third Party Software screen.
In June 2018, they claimed 125 million players. Now, I supposed a bunch of these players might not actually have their own separate device but I still believe that this is the regular setup for people. You play it on your own console, phone or computer.
3. Television sets: 380 million
We know curl is used in television sets made by Sony, Philips, Toshiba, LG, Bang & Olufsen, JVC, Panasonic, Samsung and Sharp – at least.
The wold market was around 229 million television sets sold in 2017 and about 760 million TVs are connected to the Internet. Counting on curl running in 50% of the connected TVs (which I think is a fair estimate) makes 380 million devices.
2. Windows 10: 500 million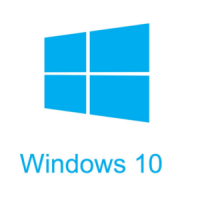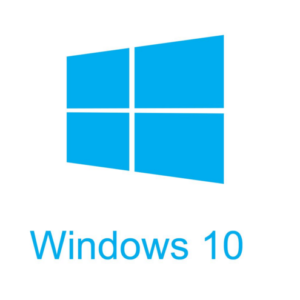 Since a while back, Windows 10 ships curl bundled by default. I presume most Windows 10 installations actually stay fairly updated so over time most of the install base will run a version that bundles curl.
In May 2017, one number said 500 million Windows 10 machines.
1. Smart phones: 3000 million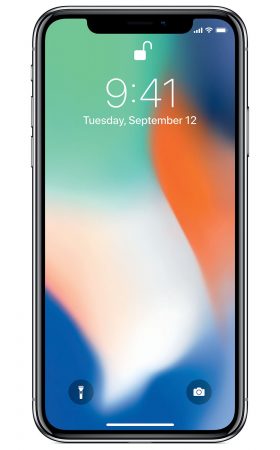 I posit that there are almost no smart phones or tablets in the world that doesn't run curl.
curl is bundled with the iOS operating system so all iPhones and iPads have it. That alone is about 1.3 billion active devices.
curl is bundled with the Android version that Samsung, Xiaomi and OPPO ship (and possibly a few other flavors too). According to some sources, Samsung has something like 30% market share, and Apple around 20% – for mobile phones. Another one billion devices seems like a fair estimate.
Further, curl is used by some of the most used apps on phones: Youtube, Instagram, Skype, Spotify etc. The three first all boast more than one billion users each, and in Youtube's case it also claims more than one billion app downloads on Android. I think it's a safe bet that these together cover another 700 million devices. Possibly more.
Same users, many devices
Of course we can't just sum up all these numbers and reach a total number of "curl users". The fact is that a lot of these curl instances are used by the same users. With a phone, a game console, a TV and some more an ordinary netizen runs numerous different curl instances in their daily lives.
Summary
Did I ever expect this level of success? No.