Keeping up with the tradition. A little over two years since the curl reaching 20,000 GitHub stars celebrations I am here to post a new photo as we just surpassed 30,000 stars on curl/curl.
This post is slightly delayed just because I happened to be traveling when I realized we had climbed above this mark, so it took me an extra day to get an appropriate photograph made. The kind of photograph a moment like this calls for. Unfortunately without a beer this time.
Steady growth
The star growth rate for curl seems to have been fairly linear over many years now.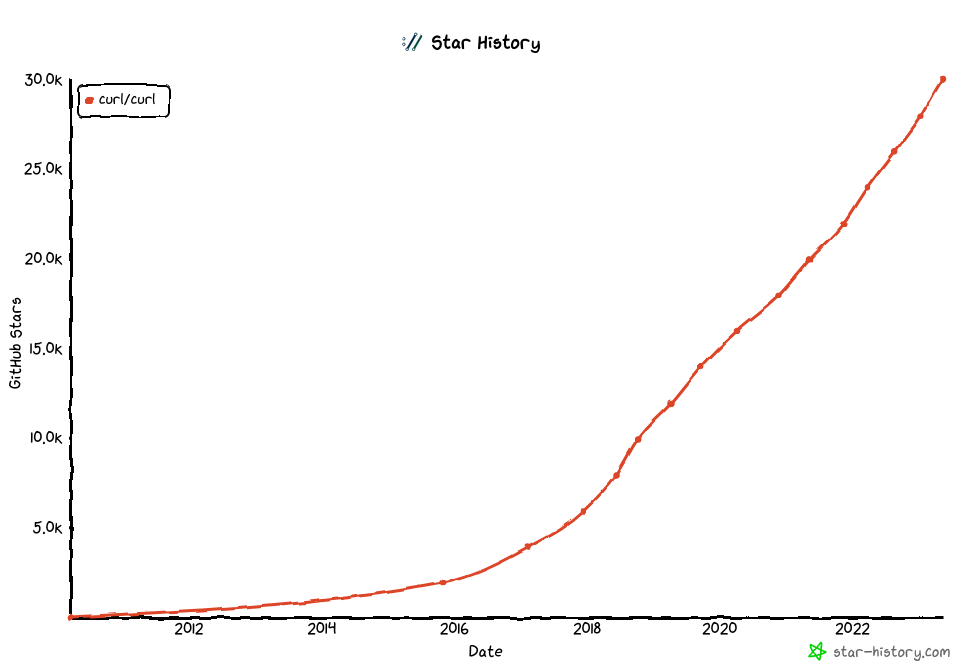 Meaningless
Yes GitHub stars is a totally meaning less metric that does not say anything real about a project like curl. It does not reflect usage, it does not reflect popularity and it does not reflect the number of installs out in the real world. It's just a vanity number.