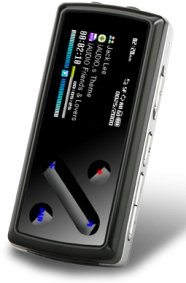 We're slowly building a team and effort in the Rockbox project to make a port to the Cowon iAudio 7 player.
It's a 60 gram 4/8/16 GB flash player with a 1.3″ 160×128 TFT LCD, FM tuner, Telechips TCC771 MCU and a bunch of chips familiar to us from other existing Rockbox ports.
TMM already bricked his first player…
Update: this entry does not allow comments anymore. Go to the Rockbox forums to continue!