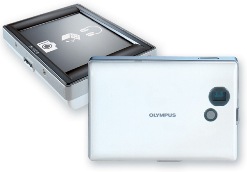 Catalin Patulea started off the new year by announcing that he now has sound working on the Rockbox M:Robe 500 port!
This being one of them dreaded Texas Instruments TMS320DM320 based targets, it should open up a range of new possible upcoming targets as well as that's a fairly popular choice among media players. At least in somewhat older ones.
This progress was of course also helped by the fact TI offers some DSP tools for free.