I was asked what the Nordic Free Software Award that I received last year meant to me. This was my response that I now repost here for the public to see: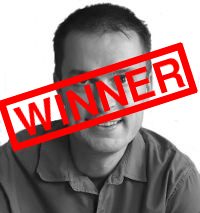 To me, the NFSA is a recognition from my own kind. A really big thumbs-up from within my own team. From fellow hackers who know.
In a world where we spend lots and lots of time alone in front of screens during long dark hours, where most of what you do is just silently pushed into source code repositories or consumed by eager downloaders distributed all over the world, getting that kind of positivism is invaluable.
I found it to not only be a very big ego boost, but it also really ignited my desire to do more, to reach further and to prove that my receiving of the award is the beginning and not the end of what I am set to do in our free software world. In my particular case it was a primary factor behind the start of the Foss-sthlm network that I co-started not long after I got the award. I've pushed foss-sthlm forwards during this year with several meetings with a hundred or more attendees.
Getting weird looks from outsiders or a thank you from the occasional user is fun, but getting an award from people who actually know what you might have done and what it takes to do it, is priceless.
I'm perfectly aware that I am the super-nerd. I'm not the social guy. I'm not the person who unite crowds or inspire teams to create miracles. I'm a software developer and I design and create code. Lots of it. I debate technical details, protocols and choices on mailing lists. Lots of them. I share as much as possible of all that of course and I'm thrilled that what I do is considered this good and is appreciated to this extent.
Everyone doing volunteer work wants to get recognition for their efforts. I got it. Thank you!
During the social event at FSCONS 2010 when we announced the winner of this year and handed him his prizes, I was also given the prize I never received last year because I wasn't around at the actual award ceremony then. And of course, these guys love puns so…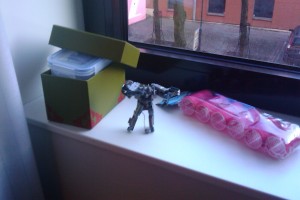 From the left: a box with rocks (for my work on Rockbox), a transformer toy (I don't quite recall the reason for that) and curlers (for my work on curl). Click on the image to see it in full resolution, it is taken with my crappy mobile camera.