One of the big telecom operators in Sweden, Telia, has started to offer "fibre to the house"- called "Öppen Fiber" in Swedish – and I've signed up for it. They're investing 5 billion SEK into building fibre infrastructure and I happen to live in an area which is among the first ones in Sweden that gets the chance to participate. What's in this blog post is information as I've received and understood it. I will of course follow-up in the future and tell how it all turns out in reality.
Copper is a Dead End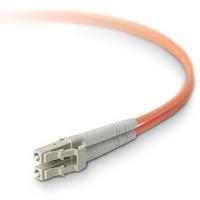 I have my own house. My thinking is that copper-based technologies such as the up-to-24mbit-but-really-12mbit ADSL (I have some 700 meters or so to the nearest station) I have now has reached something of an end of the road. I had 3 mbit/sec ADSL almost ten years ago: obviously not a lot of improvement is happening in this area. We need to look elsewhere in order to up our connection speeds. I think getting a proper fibre connection to the house will be a good thing for years to come. I don't expect wireless/radio techniques to be able to compete properly, at least not within the next coming years.
Open
This is an "open fibre" in the sense that Telia will install and own the physical fibre and installation but they will not run any services on top of it. I will then buy my internet services, TV and telephone services (should I decide that TV and phone over the fibre is desirable) from the selection of service companies that decide to join in and compete for my money.
Installation
They're promising delivery "before the end of the year". I won't even get an estimated installation date until around mid August. If an existing tube doesn't exist for the copper or electricity that they can use to push the fibre through, they will dig. From the road outside my house to my building, across whatever land that exists there. They need to dig roughly 40 cm deep. The fibre is terminated inside the house (a maximum of 5 meter inside the building) in a small "media converter" box which basically converts from fibre to a RJ45 network plug. It is the size of a regular small switch or so. It is claimed to be possible to get a different "box" that provide a direct fibre plug of some sorts for the people who may already have fibre installed in their houses. I currently have a burglar alarm in my house that uses the current phone connection which I'll need to get either just dumped completely or converted over to use a telephone-over-fibre concept. I don't plan on paying for or using any copper-based service once the fibre gets here. (There's however no way to use the Swedish tax deduction "rot-avdrag".)
Price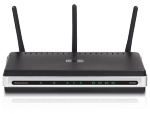 There's no monthly fee for the fibre, I only pay a one-time installation fee of 16700 SEK (roughly 1800 Euros) to get it. I then of course will have to pay for the services if I want to actually use the installation but until I do there are no fees involved. This price is actually fixed and the same for all the houses in my area that got this deal. At August 15th the deal ends and they'll increase the installation price to 26700 SEK. Given the amount of work they have to put in for each new customer, I don't really consider this price to be steep. A lot of money, sure, but also quite a lot of value.
Speeds to expect
The physical speed between my house and the other end (some kind of fibre termination station somewhere) will be exactly 1000mbit/sec and no more "up to" phrasing or similar in the contract. Of course, that's just the physical speed that is used and with this equipment the network cannot be any faster than 1000 mbit. There will then be ISPs that offer an internet connection, and they may very well offer lower speeds and even varying different speeds at different tariffs. Right now, other fibre installations done by Telia seem to get offered up to 100/100 mbit connections. As this is then not a physical maximum, it should allow for future increasing without much problems. The 1000 mbit/sec speed over the fibre is a limitation in the actual installed hardware (not the fibre) so in the future Telia can indeed replace the media converters in both ends and bump the speed up significantly should they want to and feel that there's business in doing so. My current D-Link wifi router only has 100 mbit WAN support so clearly I'll have to replace that if I go beyond.
IPv6
Seriously, I believe I may be closer to actually get a real IPv6 offer using this than with ADSL here in Sweden. I haven't really investigated this for real though.
Update
December 16th: I got a mail from Telia today that informed me that the installation in my area has been delayed so it won't happen until Q2 2012! 🙁