In late May I finally got my media converter installed inside my house so now my fiber gets terminated into a 4-port gigabit switch.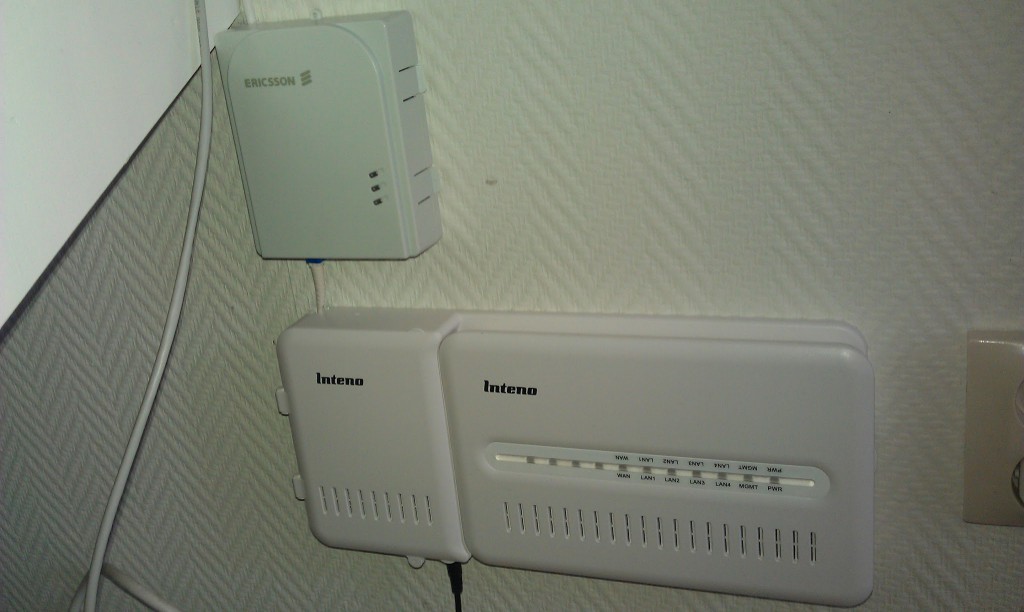 Now the quest to find the right provider started. I have a physical 1 gigabit connection to "the station", and out of the 12 providers (listed on bredbandswebben.se) I can select to get the internet service delivered by, at least two offer 1000 mbit download speeds (with 100mbit upload). I would ideally like a fixed IPv4-address and an IPv6 subnet, and I want my company to subscribe to this service.
The companies are T3 and Alltele. Strangely enough both of them failed to respond in a timely manner, so I went on to probe a few of the other companies that deliver less than 1000mbit services.
The one company that responded fastest and with more details than any other was Tyfon. They informed me that currently nobody can sell a "company subscription" on this service and that on my address I can only get at most a 100/100 mbit service right now. (Amusingly most of these operators also offer 250/25 and 500/50 rates but I would really like to finally get a decent upstream speed so that I for example can backup to a remote site at a decent speed.)
So, I went with 100/100 mbit for 395 SEK/month (~ 44 Euro or 57 USD). I just now submitted my order and their confirmation arrived at 23:00:24. They say it may take a little while to deliver so we'll see ("normally within 1-2 weeks"). I'll report back when I have news.
(And I've not yet gotten the invoice for the physical installation…)