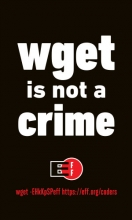 Back in 2013, it came to light that Wget was used to to copy the files private Manning was convicted for having leaked. Around that time, EFF made and distributed stickers saying wget is not a crime.
Weirdly enough, it was hard to find a high resolution version of that image today but I'm showing you a version of it on the right side here.
In the 2016 movie Jason Bourne, Swedish actress Alicia Vikander is seen working on her laptop at around 1:16:30 into the movie and there's a single visible sticker on that laptop. Yeps, it is for sure the same EFF sticker. There's even a very brief glimpse of the top of the red EFF dot below the "crime" word.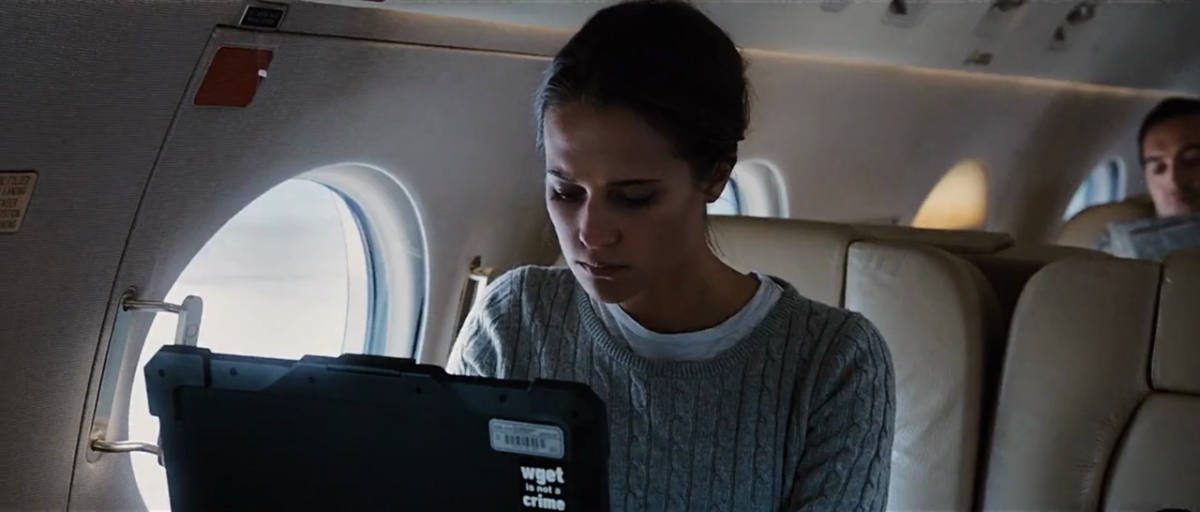 Also recall the wget occurance in The Social Network.