I am honored to yet again receive a peer bonus award from Google. This is a Google program for which persons like me can be nominated by Googlers and as a result receive grants.
I previously received such an award in 2020.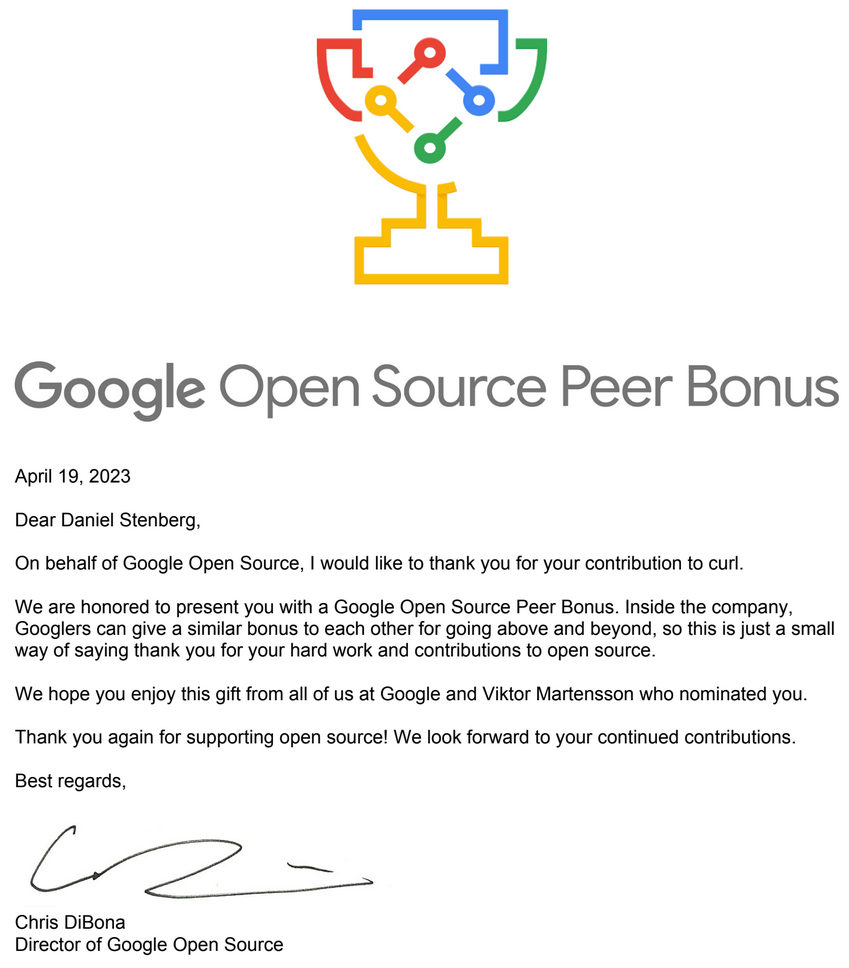 Update
A few people noticed and have commented on the fact that this letter is signed by Chris DiBona and dated April 19th 2023, while sources say he was let go from Google back in January. Which means one or two of those things are wrong.