Dear Apple Inc,
As one of the primary authors of libcurl and curl, two parts that are included in every Mac OS X release since years back, I was only wondering if you would consider sponsoring me with a Mac, to make it easier for me to do (lib)curl development, tuning and bug-fixing on/for the Mac?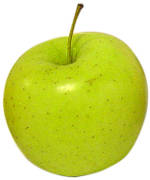 I really don't have any particular income from Macs so I don't see how I can personally motivate spending some 2000 USD on a Mac only for curl. And to be honest, I can't think of any other reason to get a Mac either!
I did look around Apple's web site to find an email adress of someone to send my plea to, but I failed. So I'll just put it here. I have exactly no hope in actually accomplishing anything with this other than putting some attention on how things are.
This post was triggered by recent libcurl bugs that seem to show up only on Mac!