I've previously blogged about the initiative to build an own open hardware platform that can run Rockbox fine, and just today I noticed their new site is up and alive at:
The hardware has changed quite significantly since the last blog entry of mine, and they're now using a LPC3130 from NXP instead of the Atmel they had before, and I believe they've also changed codec/DAC etc. Me knowingly, Rockbox does not yet run on this newly produced board.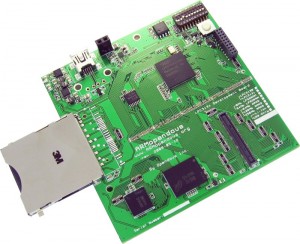 I should probably also add that this board is of course still quite far from being portable and there's no news or info anywhere on how or if you can actually get one of these yourself yet.