Finally the installation of my open fiber is moving along.
Roughly two weeks ago the team responsible for getting the thing from the boundary of my estate to my house arrived. They spent a great deal of time trying to piggyback the existing tube already running under my driveway for the telephone cable – until they gave up and had to use their shovels to dig a ditch through my garden. Apparently the existing tube was too tight and already too filled up with the existing cables. A little strike of bad luck I think since now they instead had to make a mess of my garden. Here's a little picture of the dig work they did: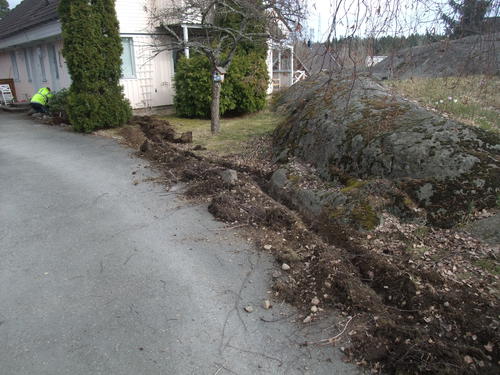 They aim at a depth of 25 cm for the cable while going through people's estates, while outside of my garden they need 50 cm depth underneath the road and sidewalk down my little suburb street.
Once they were done we could see this orange cable sticking up next to my mailbox: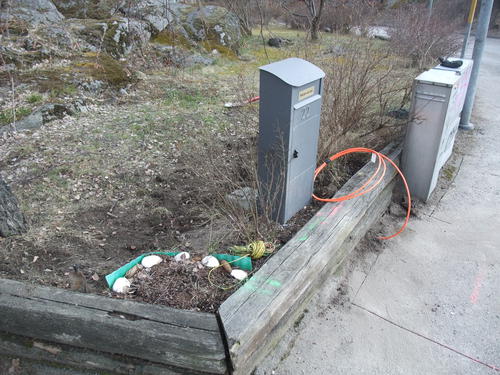 … and the other end is sticking up here next to my front door. I expect the next team to get here and do the installation from here and pull it in through my wall and install the media converter etc possibly in the closet next to my front door. We'll see…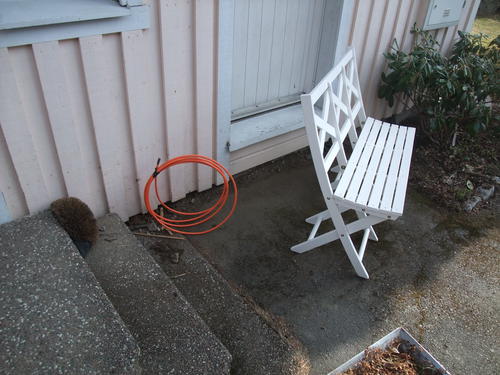 Today, when I arrived home after work the team that were digging up the sidewalk had already connected the cable side that was previously sticking out next to my mailbox (the middle picture).
Of course, they did their best at putting things (like soil) back as it was but I'll admit that my better half used some rather colorful expressions to describe her sentiments about getting the garden remade like this.
I'll get back with more reports later on when I get things installed internally and when the garden starts to repair.