TLDR: fill in your info in this form if you want to buy a print copy!
Long time curl friend and contributor Dan Fandrich printed a (very limited) first edition of Everything curl on real actual dead-tree paper a while ago. Getting this rather heavy thing in your hand is actually an awesome feeling and quite different to just reading it on a screen!
However, those few initial copies were quickly given away to interested readers and there are none left now.
We are now investigating if there is still interest from people in getting one of these physical, hard copy versions, of the book. The price is likely to be about 20 Euros including International shipping. The first edition of the book is a 232 page professionally-printed and bound softcover book.  The second edition is planned to be very similar.
The content of the first edition book was picked from the book's git repository in March 2017 and is not the intended final version of the book. Who knows if there will ever be a final version. There are 'tbd' markers on many places in the book where additional content is meant to be added in a future.
To sign up for your own copy of the book and you are willing to pay around 20 Euros for one, please fill in your contact information in this Google form, and we if we get enough proof of interest we might get a second edition printed.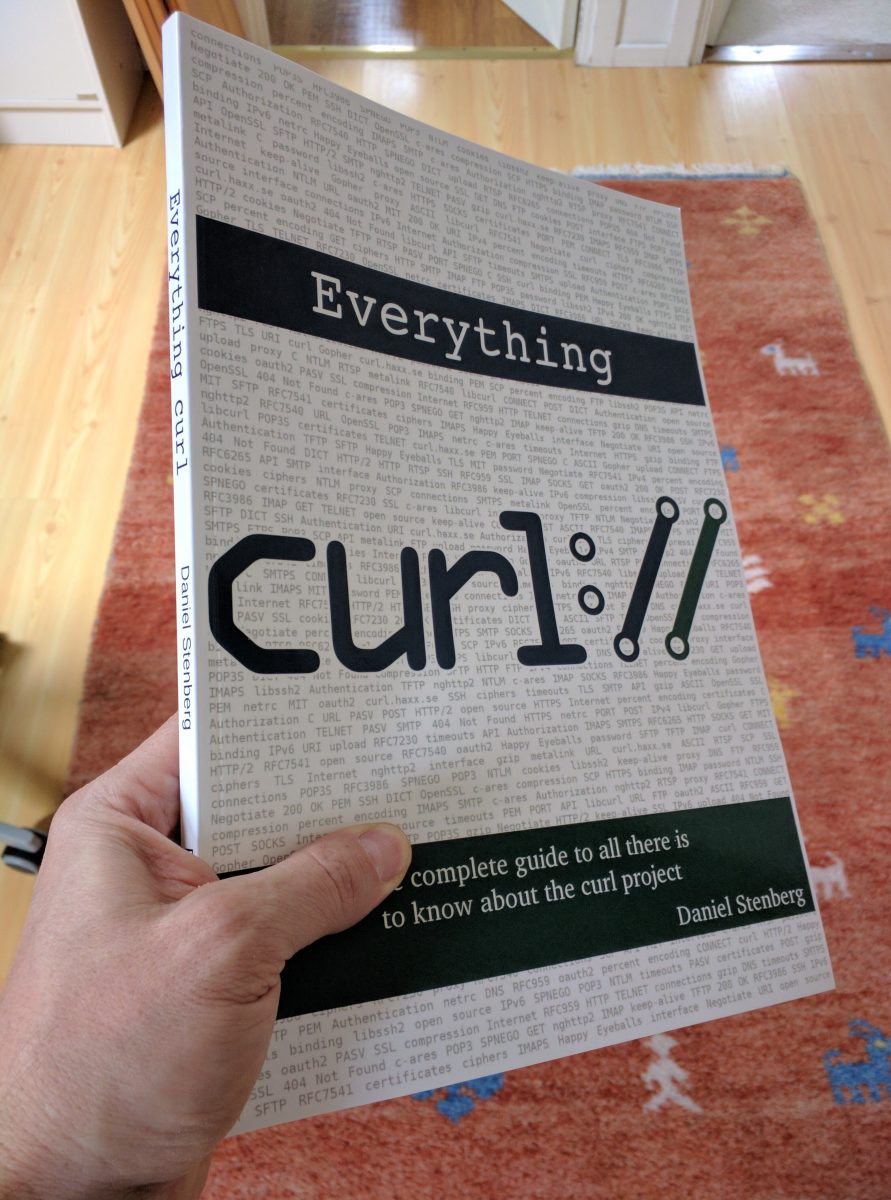 You buy this book because you want a physical version of it. All the contents is already available for free online, in PDF version and in two e-book formats. The money charged for the book will not go to the curl project but is for printing and shipping.