I recorded a 10 minute screencast on how to build Rockbox from SVN (on Linux) just now. It's something I've been meaning to do for a long time since I believe a lot of users need to get this shown rather than just a static text describing it. It really is easy and I think my video shows that.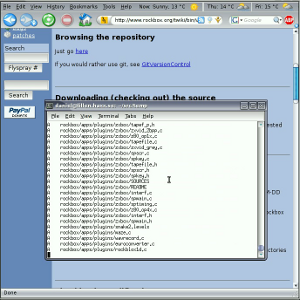 The video is available as:
This recording was done using recordmydesktop. I did resize down my browser and reduce the font size to make it look decent in the smaller window. I consider this shot a bit of a test on how it works, and what I can do with it.