For quite a number of years I maintained a little web service to provide currency exchange rates in a handy format and in a way that was friendly for machines and other machine-exchangers. My personal favorite feature was the "easy conversion" helper that would provide a "easy to calculate in head" formula for back and forth between two currencies based on their current rates. Like "multiply by 5 and divide by 2" etc.
This service goes all the way back to 1997 when I started to work on getting exchange rates downloaded as a service to the IRC bot I ran in #amiga on efnet (even before the split when ircnet was created). Back then I was primarily working on the IRC bot named Dancer. 1997 I started the work on a tool to fetch rates. The tool would become curl and the web site to access the rates was initially hosted by the company Frontec for which I worked back then.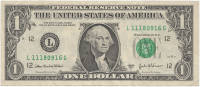 The URL changed a few more times but it has been available at http://daniel.haxx.se/currency for the last few years until a few weeks ago. Well, technically the URL still works but the service does not.
So a few weeks ago the primary site I've scraped for this info changed their format and I decided to not play cat and mouse anymore. I was already bending the rules by not reading their terms of service as I feared I wouldn't be allowed to use their data like this. Also, I really don't have any use for this service myself so I decided to do myself a service and stop wasting spare time on one of these projects that don't give me enough personal satisfaction. I'm sure that if there is a demand for such a service I now closed down, there will be someone else out there ready to fire it up and serve users.
So long, and thanks for all the currency exchange fun.