Working from home, even writing software from home, my computer setup is pretty crucial for a productive work day.
Yesterday morning after I had sat down with my coffee and started to work on my latest patch iteration I noticed that some disk operations seemed to be very slow. I looked around and then suddenly an 'ls' of a directory returned an error!
I checked the system logs and I saw them filling up with error messages identifying problems with a hard drive. Very quickly I identified the drive as the bigger one (I have one SSD and one much larger HDD). Luckily, that's the one I mostly store document, pictures and videos on and I backup that thing every night. This disk is not very old and I've never experienced this sort of disk crash before, not even with disks that I've used for many years more than I've used this…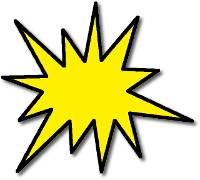 I ripped the thing out, booted up again and I could still work since my source code and OS are on the SSD. I ordered a new one at once. Phew.
Tuesday morning I noticed that for some unexplainable reason I had my /var partition on the dead drive (and not backed up). That turned out to be a bit inconvenient since now my Debian Linux had no idea which packages I had installed and apt-get and dpkg were all crippled to death.
I did some googling and as my laptop is also a Debian sid install I managed to restore it pretty swiftly by copying over data from there. At least it (the /var contents) is now mostly back to where it was before.
On Tuesday midday, some 26 hours after I ripped out the disk, my doorbell bing-bonged and the delivery guy handed me a box with a new and shiny 3 TB drive. A couple of hours ago I inserted it, portioned it, read back a couple of hundred gigabytes of backup, put back the backup job in cron again and … yeah, I think I'm basically back to where I was before it went south.
All in all: saved by the backup. Not many tears. Phew this time.