Friends of mine know that I've tried for a long time to get confirmation that curl is used in space. We've believed it to be likely but I've wanted to get a clear confirmation that this is indeed the fact.
Today GitHub posted their article about open source in the Mars mission, and they now provide a badge on their site for contributors of projects that are used in that mission.
I have one of those badges now. Only a few other of the current 879 recorded curl authors got it. Which seems to be due to them using a very old curl release (curl 7.19, released in September 2008) and they couldn't match all contributors with emails or the authors didn't have their emails verified on GitHub etc.
According to that GitHub blog post, we are "almost 12,000" developers who got it.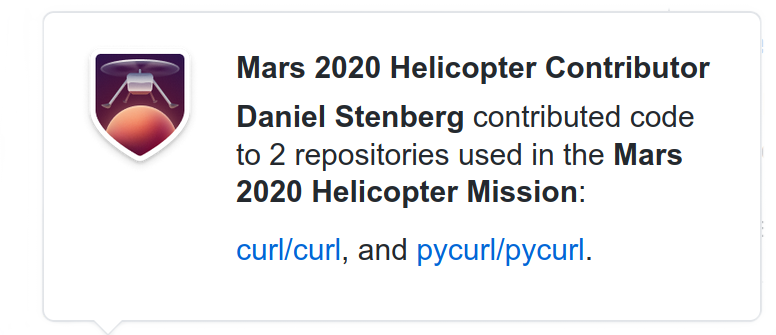 While this strictly speaking doesn't say that curl is actually used in space, I think it can probably be assumed to be.
Here's the interplanetary curl development displayed in a single graph: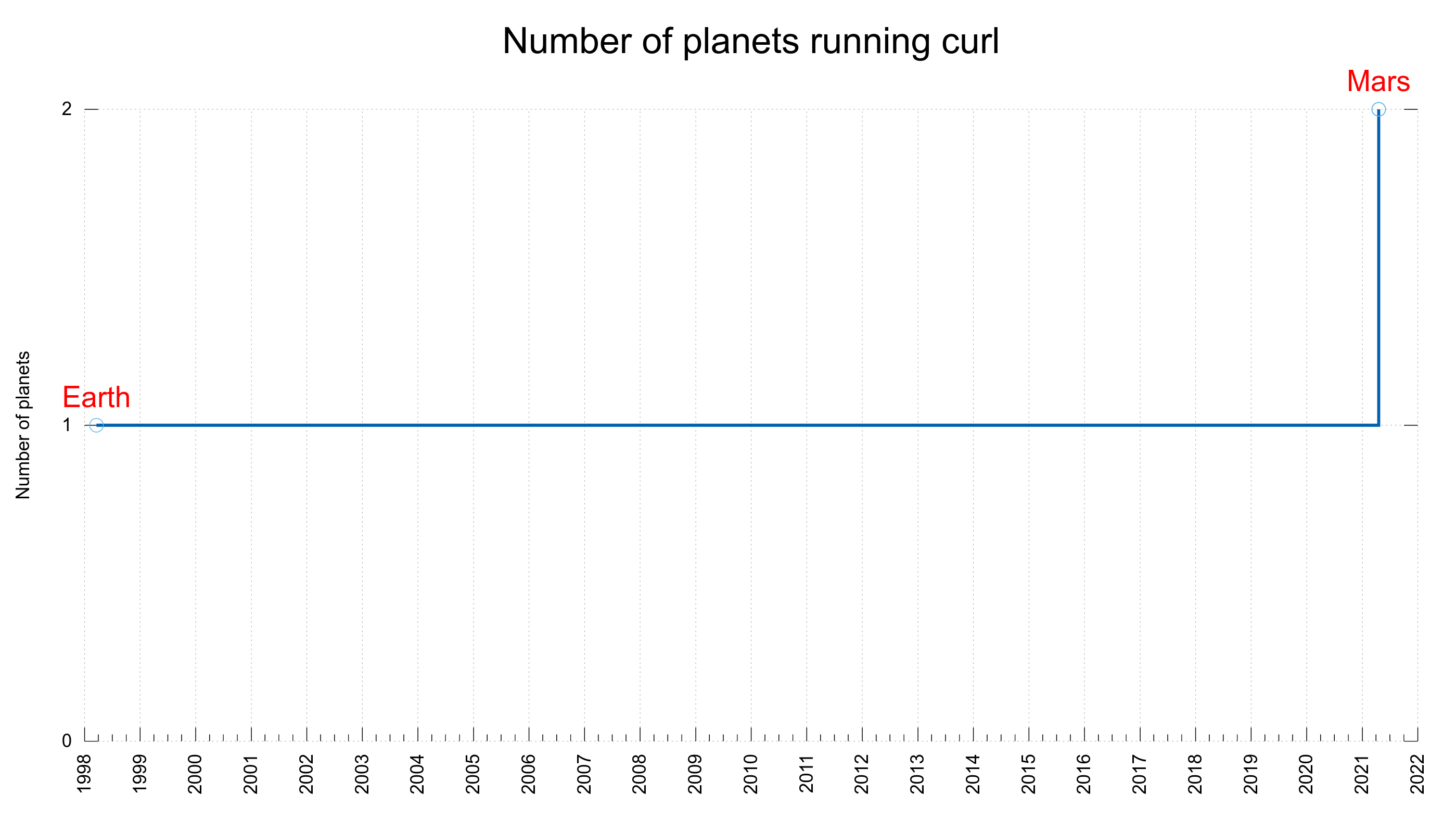 See also: screenshotted curl credits and curl supports NASA.
Credits
Image by Aynur Zakirov from Pixabay