On ebay there's a fancy S3C244-based board named mini 2440 with a 3.5″ touch LCD attached on sale for 85 USD. 64MB ram, 400MHz CPU, a nand flash and more. Lots of stuff for the money.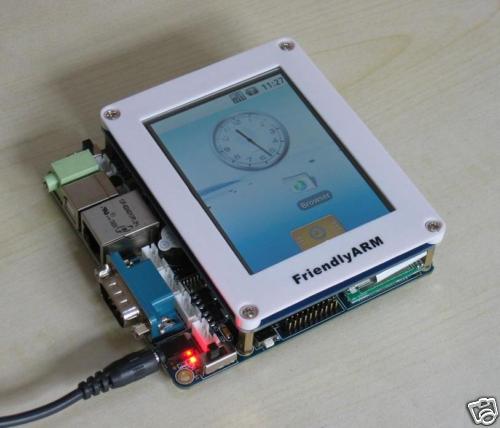 The guys in the lyre project seem to have adopted this as yet another hardware platform to attempt to run Rockbox on. After their Atmel AT91SAM target was ditched, they went the ARMopendous route and now this seems to have entered. This third hardware platform is called the Lyre prototype 2…
You should note that this Mini 2440 board has no batteries or anything and thus is not really meant to be a portable device in this shape.
"Bob" seems to have initial Rockbox code running on this device, and well-established Rockbox hackers JdGordon and domonoky have both ordered their own kits so the future looks bright.