The fist ever physical curl meeting took place this last weekend before curl's 19th birthday. Today curl turns nineteen years old.
After much work behind the scenes to set this up and arrange everything (and thanks to our awesome sponsors to contributed to this), over twenty eager curl hackers and friends from a handful of countries gathered in a somewhat rough-looking building at curl://up 2017 in Nuremberg, March 18-19 2017.
The venue was in this old factory-like facility but we put up some fancy signs so that people would find it: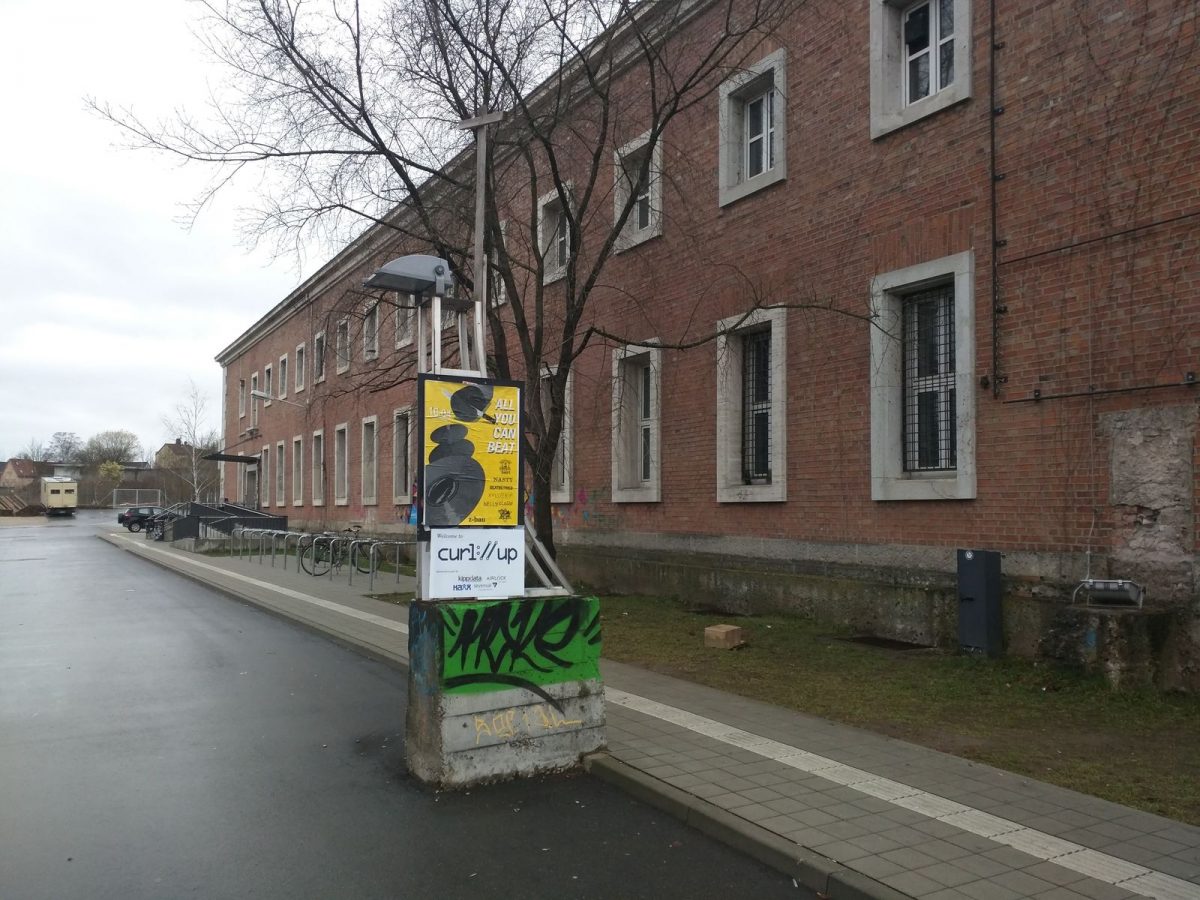 Yes, continue around the corner and you'll find the entrance door for us: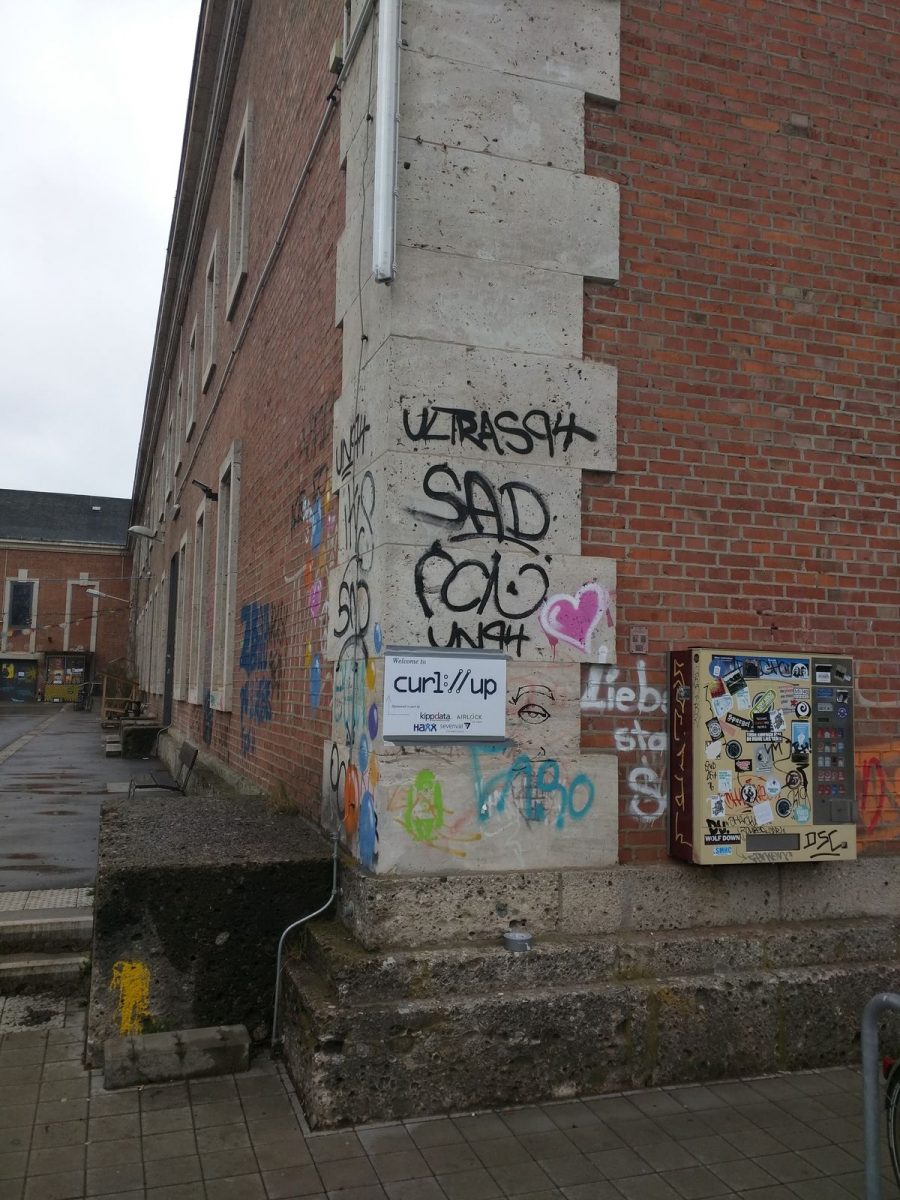 I know, who'd guessed that we would've splashed out on this fancy conference center, right? This is the entrance door. Enter and look for the next sign.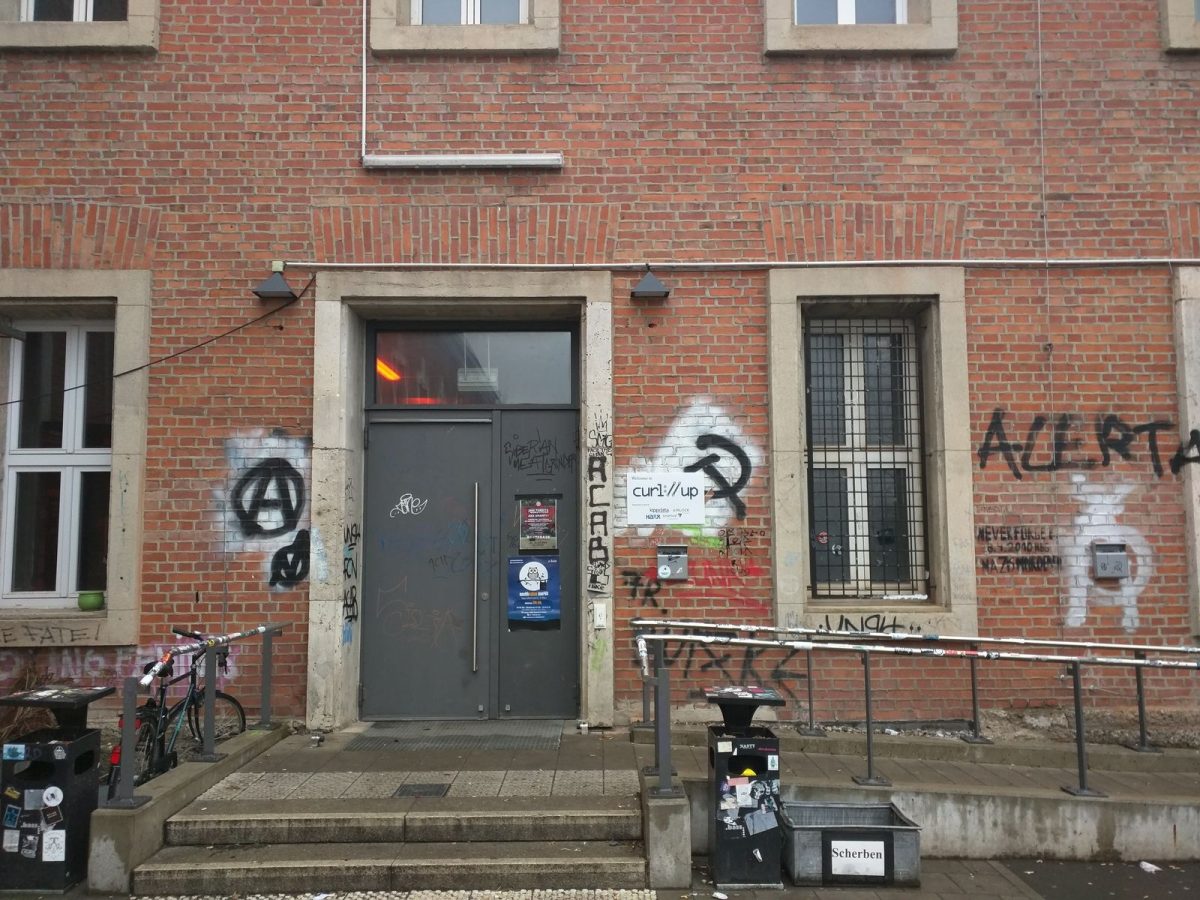 Yes, move in here through this door to the right.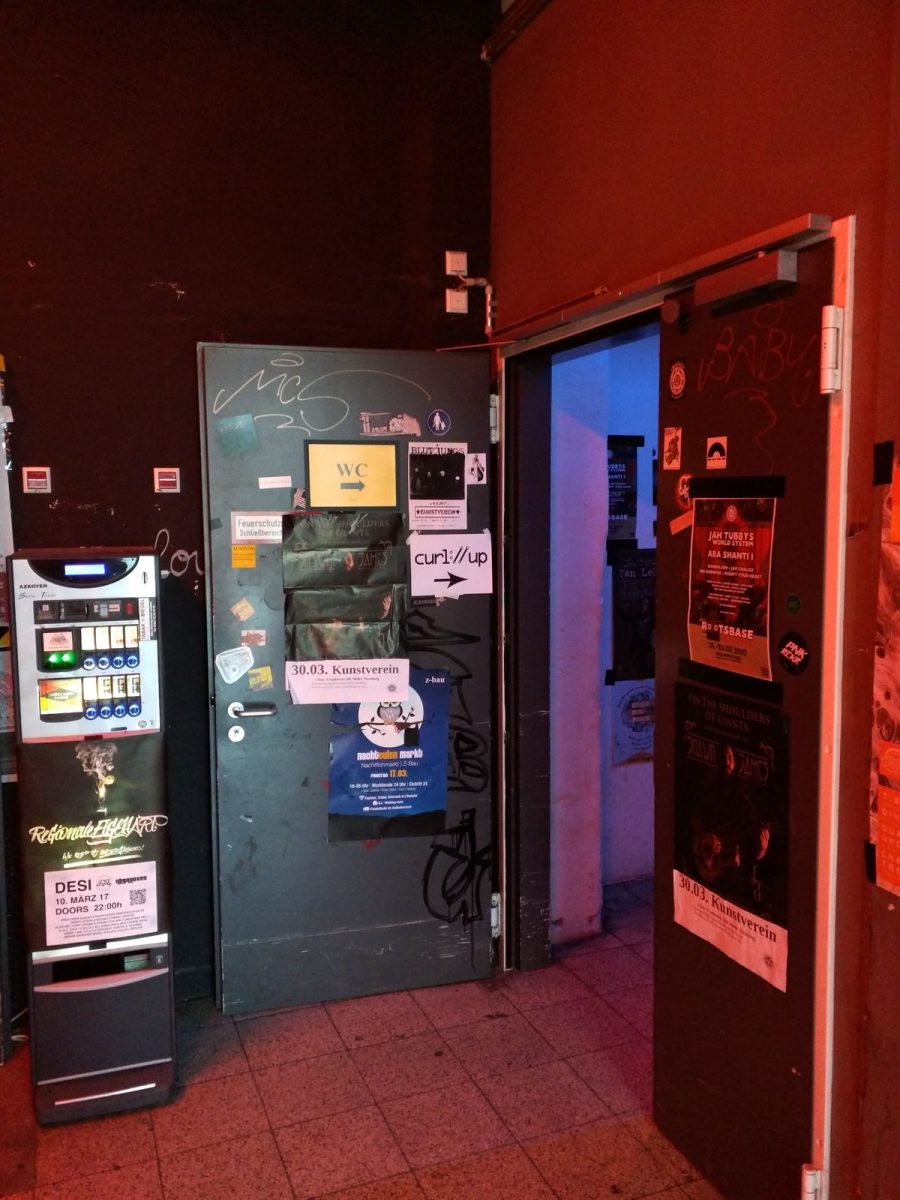 And now, up these stairs…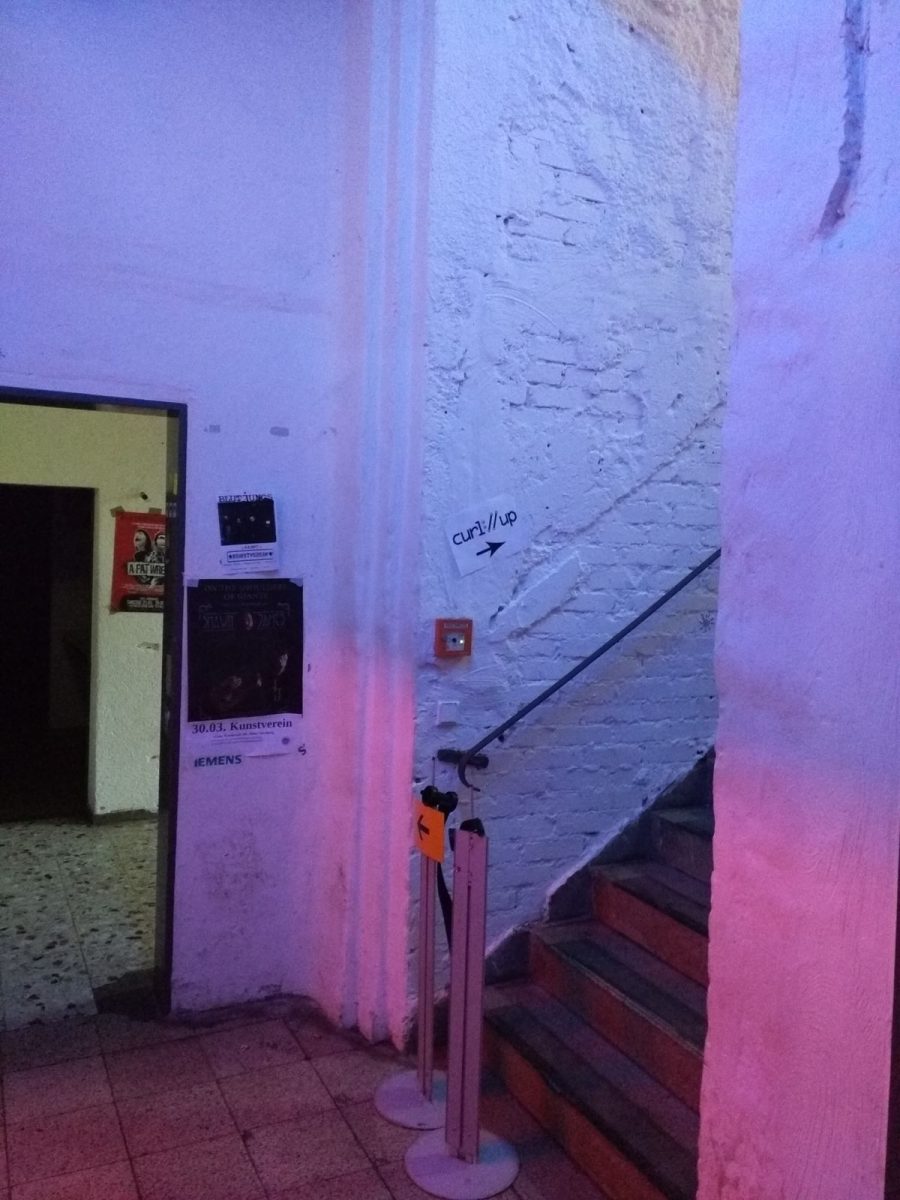 When you've come that far, this is basically the view you could experience (before anyone entered the room):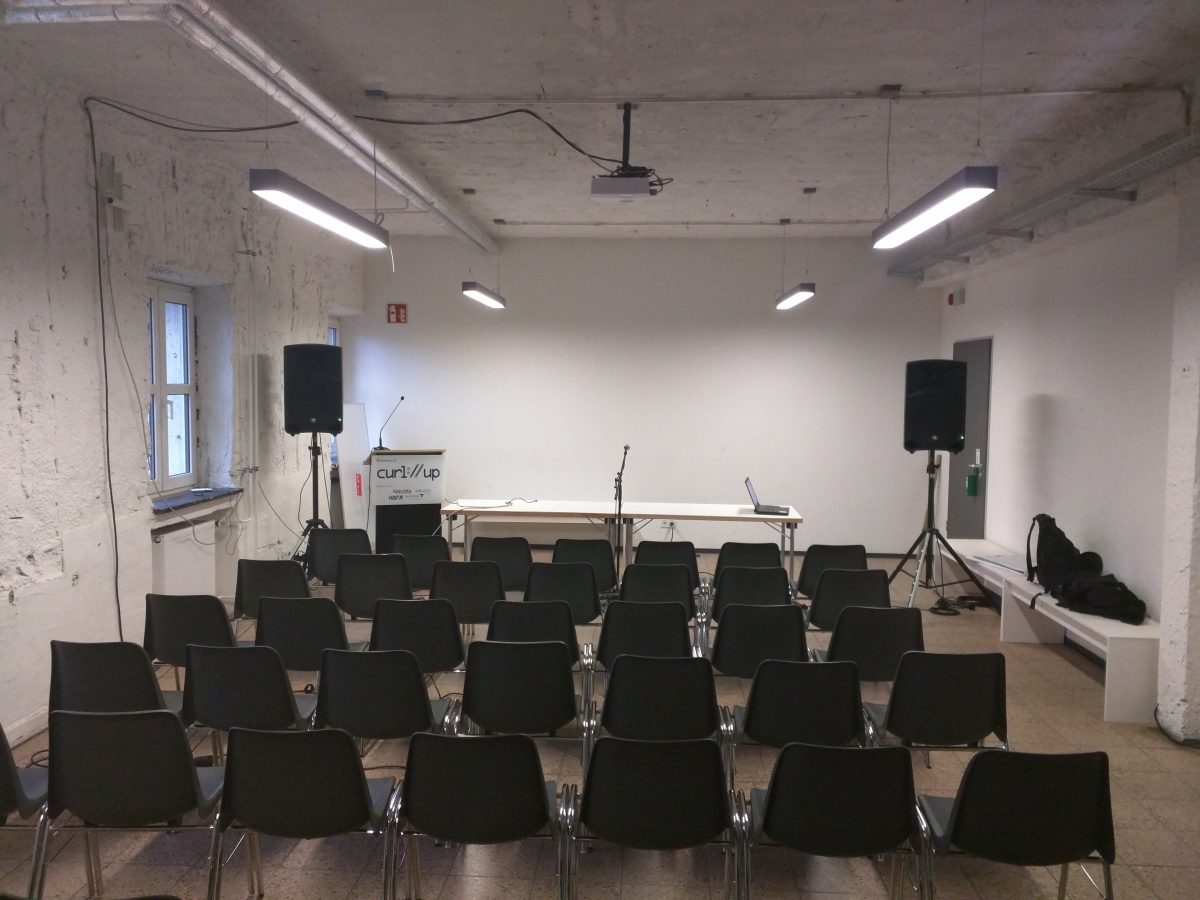 And when Igor Chubin presents about wttr,in and using curl to do console based applications, it looked like this: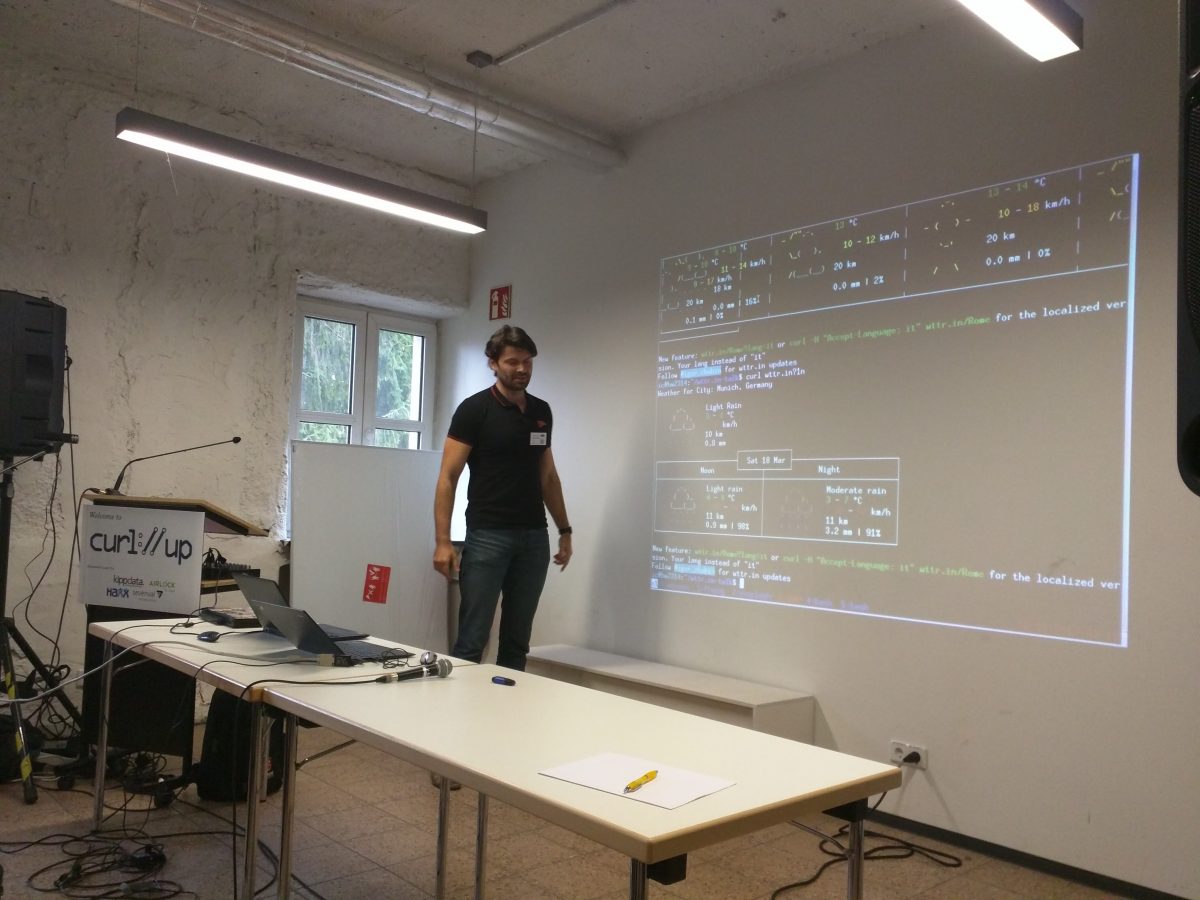 It may sound a bit lame to you, but I doubt this would've happened at all and it certainly would've been less good without our great sponsors who helped us by chipping in what we didn't want to charge our visitors.
Thank you very much Kippdata, Ergon, Sevenval and Haxx for backing us!