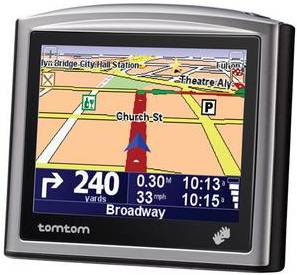 Continued from Tomtom MapShare.
I bought a new shiny 2GB SD card (which btw made me realize how dirt cheap these things are nowadays) and inserted it into my Tomtom ONE only to find out that backups done with the previous version of "Tomtom HOME" (their windows-only PC-based management tool) weren't recognized, so I had to put back the old SD card again, make a backup, swap back to the new card and restore the backup.
Then I could buy a version 7 Scandinavian map from Tomtom (4o Euros) and yes, the MapShare options are now available and I also enabled the "correction" button for the main screen to allow me to tap it to make corrections as I go. Now I'll just need to find places to go to where corrections are needed. A bit dissapointing fact is that I've selected options to get other people's corrections even those that aren't Tomtom-verified (as long as "multiple persons" did the correction), but the tool just says there are no corrections available for me!
Are there really no corrections done? I find that hard to believe, but I'll give this the benefit of a doubt for a while. Anyone reading this who made a correction on the Tomtom-provided Scandinavian v7 map? I'm curious if the corrections are based on maps or just on positions, since I would guess that their "Western Europe" map will have the same flaws and mistakes as the "Scandinavia" map does…