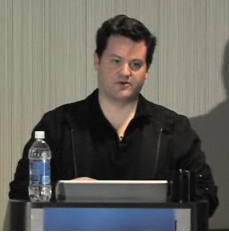 Mark Nottingham held a very interesting one hour talk on the status of HTTP and the work on HTTPbis on a QCon conference recently, and luckily for us HTTP geeks there's this great video/presentation from that.
curl is mentioned at least twice in the slides, unfortunately it has a wrong fact on the second mention where it says curl uses "Pragma: no-cache" as it isn't true anymore. It used to do that, but we've stopped doing it in curl since a while ago.
I'm a subscriber to the httpbis mailing list and a casual contributor, but nonetheless his summary and overview of the state was refreshing as I've not been able to keep up with all the details and I haven't been tracking that working group from its start either.