Thursday October 19, 2017,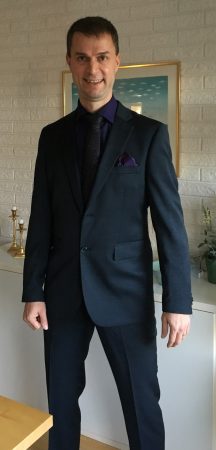 I arrived at the Technical Museum in Stockholm together with my two kids just a short while before 17:30. A fresh, cool and clear autumn evening. For this occasion I had purchased myself a brand new suit as I hadn't gotten one since almost twenty years before this and it had been almost that long since I last wore it. I went for a slightly less conservative purple colored shirt with the dark suit.
Apart from my kids, my wife was of course also present and so was my brother Björn and my parents in law. Plus a few hundred other visitors, most of them of course unknown to me.
My eleven year old son truly appreciates this museum so we took the opportunity to quickly check out parts of the exhibitions while the pre-event mingling went on and drinks were served. Not too long though as we were soon asked to proceed to the restaurant part and take our assigned seats. I was seated at table #6.
The whole evening was not entirely "mine", but as I am the winner of this year's Polhem Prize it was setup to eventually lead to the hand over of the award to me. An evening for me. Lots of attention on me and references to my work through-out the evening, that otherwise had the theme of traffic safety (my guess is that's partly due to last year's Prize winner who was a lead person in the invention of seat belts in cars).
A three-course dinner, with some entertainment intermixed. At my table I sat next to some brilliant and interesting people and I had a great time and good conversations. Sitting across the table from the His Majesty the king of Sweden was an unexpected and awesome honor.
Somewhere mid-through the evening, a short movie was presented on the big screens. A (Swedish-speaking) movie with me trying to explain what curl is, what it does and why I've made it. I think the movie was really great and I think it helps explaining curl to non-techies (including my own family). The movie is the result of a perhaps 40 minutes interview/talk we did on camera and then a fair amount of skilled editing by the production company. (Available here.)
At around 21:30 I was called on stage. I received a gold medal from the king and shook his hand. I also received a diploma and a paper with the award committee's motivation for me getting the prize. And huge bouquet of lovely flowers. A bit more than what I could hold in my arms really.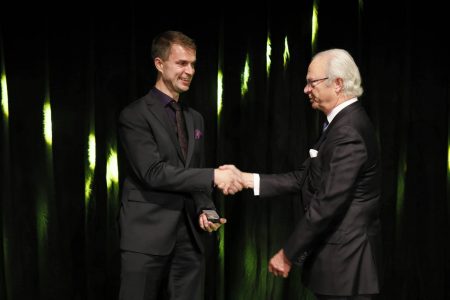 (me, and Carl XVI Gustaf, king of Sweden)
As the king graciously offered to hold my diploma and medal, I took the microphone and expressed a few words of thanks. I was and I still am genuinely and deeply moved by receiving this prize. I'm happy and proud. I said my piece in which I explicitly mentioned my family members by name: Anja, Agnes and Rex for bearing with me.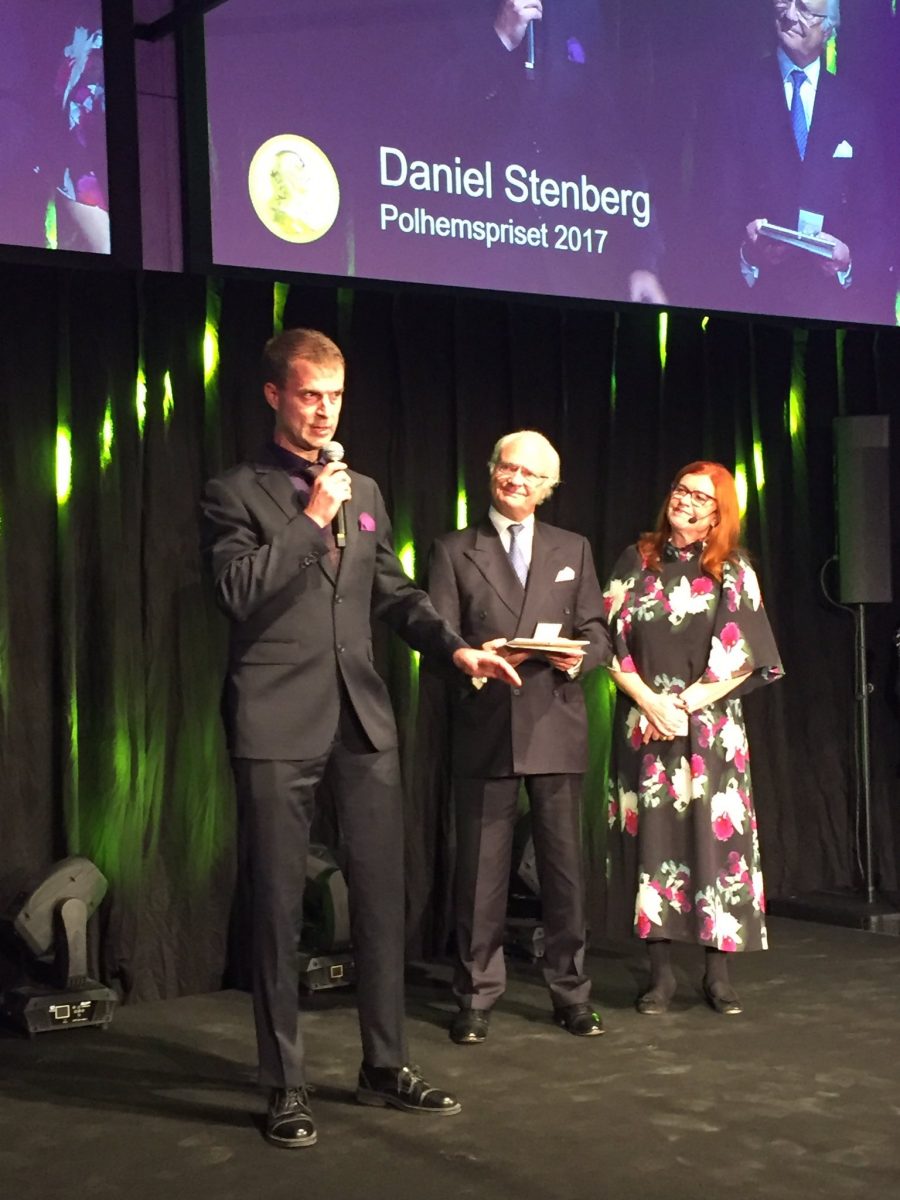 (me, H.M the king and Cecilia Schelin Seidegård)
Afterwards I received several appraisals for my short speech which made me even happier. Who would've thought that was even possible?
I posed for pictures, shook many hands, received many congratulations and I even participated in a few selfies until the time came when it was time for me and my family to escape into a taxi and go home.
What a night. In the cab home we scanned social media and awed over pictures and mentions. I hadn't checked my phone even once during the event so it had piled up a bit. It's great to have so many friends and acquaintances who shared this award and moment with us!
I also experienced a strong "post award emptiness" sort of feeling. Okay, that was it. That was great. Now it's over. Back to reality again. Back to fixing bugs and responding to emails.
Thank you everyone who contributed to this! In whatever capacity.
The Swedish motivation (shown in a picture above) goes like this, translated to English with google and edited by me:
Motivation for the Polhem Prize 2017
Our modern era consists of more and more ones and zeroes. Each individual programming tool that instructs technical machines to do
what we want has its own important function.
Everything that is connected needs to exchange information. Twenty years ago, Daniel Stenberg started working on what we now call cURL. Since then he has spent late evenings and weekends, doing unpaid work to refine his digital tool. It consists of open source code and allows you to retrieve data from home page URLs. The English letter c, see, makes it "see URL".
In practice, its wide spread use means that millions, up to billions of people, worldwide, every day benefit from cURL in their mobile phones, computers, cars and a lot more. The economic value created with this can not be overestimated.
Daniel Stenberg initiated, keeps it together and leads the continuous development work with the tool. Completely voluntary. In total, nearly 1400 individuals have contributed. It is a solid engineering work and an expression of dedicated governance that has benefited many companies and the entire society. For this, Daniel Stenberg is awarded the Polhem Prize 2017.